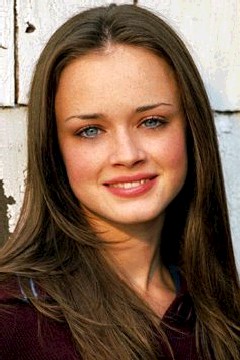 Alexis Bledel is quickly emerging as one of Hollywood's brightest talents in both film and television. She made her television debut in The WB's acclaimed series Gilmore Girls. For her portrayal of teenager Rory Gilmore, Bledel received the 2002 Family Friendly Forum Award for Best Actress in a Drama. She was also nominated for Choice Actress in a Drama at the 2002, 2003 and 2004 Teen Choice Awards.
In 2005, Bledel will appear in four feature films, including a starring role in Sisterhood of the Traveling Pants, an adaptation of the best-selling novel. The coming-of-age story also stars Amber Tamblyn and America Ferrera. Bledel will also be part of the ensemble cast of the Robert Rodriquez film Sin City, with Bruce Willis, Josh Hartnett, Rosario Dawson, and Brittany Murphy. Other upcoming films include Bride and Prejudice, an Indian musical version of Jane Austen's Pride and Prejudice, directed by Gurinder Chadha ( Bend It Like Beckham ), and the independent film Orphan King, for writer/director Andrew Wilder.
Bledel made her feature film debut in Tuck Everlasting, based on the acclaimed novel by Natalie Babbitt. The film also stars Ben Kingsley, William Hurt, Sissy Spacek and Jonathan Jackson.