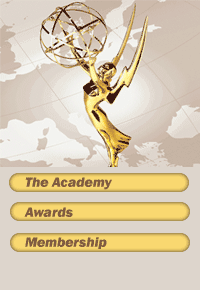 The International Academy of Television Arts & Sciences
The International Academy of Television Arts & Sciences is the largest organization of global broadcasters, with members from nearly 70 countries and over 350 companies. Sixty percent of the Board of Directors come from countries based outside of the U.S, and represents the world's largest production, distribution and broadcast companies.

Board Members meet 3 to 4 times a year to propose standards and promote philosophies for the future of quality global programming. The Board advises on International EmmyAward rules and regulations as well as the management of the organization. The Board of Directors has its largest meeting in November on the day of the International Emmy Awards Gala in New York City.

The Academy was founded in 1969 to promote excellence in international television programming and is the organization that presents the International Emmy Award to the best television programs produced, and initially aired, outside the U.S. There are nine program categories for the International Emmy Awards: Arts Programming; Breaking News; Children & Young People; Comedy; Continuing News Coverage; Documentary; Drama Series; Non-Scripted Entertainment; TV Movie/Mini-Series.

Every November the Academy produces a Television Festival and the International Emmy Awards Gala in New York City. The Television Festival screens the current year's International Emmy-nominated programs and features the world-class producers and directors who speak about their work. The International Emmy Awards Gala takes place the day after the Festival, awarding the International Emmy. This black-tie event attracts over 1,000 major figures in broadcast, entertainment and media from around the world.

Education is an important focus of the Academy. It's Foundation oversees a number of professional educational programs about the global television industry including workshops, panel discussions and fellowship programs with young executives from television operations outside the U.S. The Foundation also presents the Sir Peter Ustinov Young Scriptwriters Award for young televisoin writers. Another Foundation initiative was the launch of the joint Academy/UNICEF broadcasting award for the International Children's Day of Broadcasting, which is now presented annually. The Foundation also contributes to the Television Festival by invitiing University communication students and professors as well as hosting a reading of the winning script of the Sir Peter Ustinov Scriptwriter Award with professional actors. In addition to these programs, the Foundation oversees the iTVi Newsletter which is the world's most comprehensive weekly newsletter about the interactive television industry.