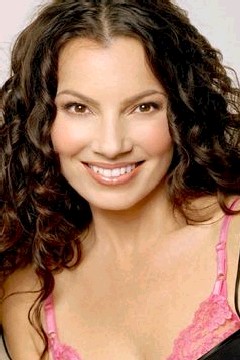 Described as a "Russell" - with the comic timing of Rosalind Russell, the curves of Jane Russell, and the tenacity of a Jack Russell - Fran Drescher makes her return to series television as Fran Reeves in "Living With Fran." She also serves as an executive producer on the series.
Drescher received two Emmy and two Golden Globe nominations for her portrayal as the lovable Miss Fine on the hit series "The Nanny," a show she also created, wrote, directed and executive produced. Subsequent to "The Nanny," Drescher starred in the off-Broadway drama "The Exonerated."
An accomplished film actress, Drescher won Esquire magazine's "Five Minute Oscar" for her memorable performance in the mockumentary "This is Spinal Tap." She has co-starred in countless films throughout her career, including two starring Robin Williams. She is most proud of her starring role opposite Timothy Dalton in "Beautician and The Beast," a film she also executive produced.
Drescher is also a successful author. Her first book, "Enter Whining," was a New York Times best-seller. She has received the prestigious NCCS Writer's Award for her most recent book, "Cancer Schmancer," also a New York Times best-seller.