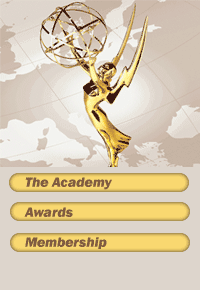 Membership



Mission Statement of the Academy of Television Arts & Sciences

The mission of the Academy is to promote creativity, diversity,
innovation and excellence through recognition, education
and leadership in the advancement of the
telecommunications arts and sciences.

The strength of the Academy of Television Arts & Sciences is the member base. With over 12,000 members divided into 27 peer groups, the Academy represents television professionals from every field. Members volunteer their time to serve on the Board of Governors, Executive Committee, and numerous other committees, as well as organizing various events.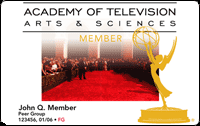 In addition to Emmy voting, Academy membership has many benefits. Academy members are invited to attend activities, seminars, and peer group mixers where they can learn, network and contribute. The Rewards Program offers an array of discounts at hotels, restaurants and spas as well as on limousines, print services, shopping and more. Members may also sign up for the Film Group which screens movies twice a month at the Leonard H. Goldenson Theatre.